Cachoeiro Stone Fair, the right destination for great deals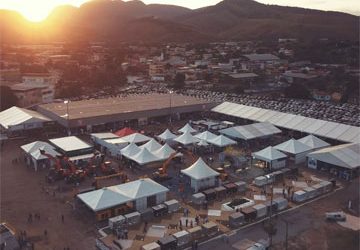 Cachoeiro Stone Fair is held in the city of Cachoeiro de Itapemirim (ES), known as the Brazilian capital of marble and holds the largest pole of ornamental stone processing in the Americas.
Bringing together in a single space, national and international companies, the fair offers a widee space for the conducting business within the entire productive chain of the sector.
Fabricators, distributors, importers and construction professionals visit the event in search of the news in the market.
The Cachoeiro Stone Fair is ideal for closer relationships and a closer look at the greater concentration of machines and supplies in Latin America.
Visit and make good deals!