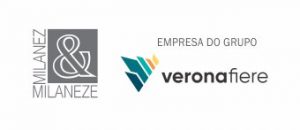 We also warn that no outside agent is authorized to propose, receive and carry out any kind of advertising, free or costly, on behalf of CACHOEIRO STONE FAIR. All promotional activities are carried out directly by Milanez & Milaneze S/A.
The companies EXPO GUIDE, FAIR GUIDE, EVENT FAIR, INTERNATIONAL FAIRS DIRECTORY or any other, were never authorized by Milanez & Milaneze to use the name and/or logo of the event, data concerning the exhibiting companies, as well as were never responsible for any type of advertising on behalf of Milanez & Milaneze.
We caution all our customers that fake bills are being distributed on an irregular basis on behalf of Milanez & Milaneze S/A.
For several years now there has been this type of coup that, in this specific case, works as follows: the criminals contact the exhibitors of our fairs and present themselves as a Collection Department and inform the substitution of the bills. Stay tuned! Avoid this blow!
Make sure that all charges on behalf of Milanez & Milaneze S/A, has been sent from the domain @milanezmilaneze.com.br. Disregard too many charges that have not been made this way, as they are FALSE.
We also point out that any information relevant to Milanez & Milaneze directed by e-mail originate only from our domain @milanezmilaneze.com.br.
If you have any doubts, please contact us by phone (27) 3434-0600 or by e-mail financeiro@milanezmilaneze.com.br
Thank you for your understanding.